Your software is on its way! (Please allow 10-15 minutes for deliver)
Do NOT close this page – Please ACCEPT or DECLINE this one time offer below.
UPGRADE
STEP 1: Begin to order
STEP 2: Customize Order
STEP 3: Order Complete
Bulk Domain / Website Check
Multi-Lingual Website Check
Multi-Lingual Privacy & T&C Page Creator
Access to 100 High Paying Niche
Advanced Response Time
Active Monitoring Service
Advanced 1000 Data-Point Compliance Check
Bulk Domain / Website Check
Multi-Lingual Website Check
Multi-Lingual Privacy & T&C Page Creator
Advanced 1000 Data-Point Compliance Check
Access to 100 High Paying Niche
Advanced Response Time
Active Monitoring Service
THESE ADVANCED NEW FEATURES SET YOU APART FROM ALL THE OTHER MARSHAL USERS!
Brace yourselves for an UNPRECEDENTED, earth-shattering, mind-blowing upgrade that's about to REVOLUTIONIZE your Marshal account! I'm talking about the most CRITICAL upgrade you'll ever need, one that will propel you lightyears ahead of your competition and make you the envy of every online marketer on the planet!
Imagine having the power to unlock the full potential of your websites and domains compliances, without ever breaking a sweat. Now, imagine going GLOBAL, crushing language barriers, and tapping into an endless stream of high-paying opportunities that are just waiting for you to seize them.
Oh, and did I mention the supreme, godlike control you'll have over every single aspect of your web security and legal compliance? I'm talking about a level of mastery that would make even the most seasoned experts green with envy!
But it doesn't stop there, oh no!
Prepare to have your mind EXPLODE with possibilities as I reveal the secret to achieving unparalleled response times and an unstoppable monitoring service that will put you in control like never before. You'll never have to worry about missing a beat or losing precious revenue due to slow responses or system hiccups!
You must be thinking, "What is this magical elixir that promises to supercharge my online empire and catapult me to stratospheric success?"
Well, hold onto your hats, because the answer is about to be revealed...
Introducing
POWERFUL & UNIQUE WEB SECURITY AND COMPLIANCE PLATFORM
Marshal PRO, the ULTIMATE, jaw-dropping, must-have upgrade for the world-famous Marshal software! Marshal PRO isn't just your ordinary upgrade;
it's the key to unlocking a treasure trove of benefits and features that will make you wonder how you ever survived without it!
Bulk Domain / Website Check
Save time and effort while conducting domain and website checks with Marshal Professional Upgrade. With this feature, you can now check up to 10-15 domains or websites in one go, which is a significant upgrade from the basic version that only allows you to check 2-3 at a time.
Whether you are a seasoned marketer, SEO specialist, or a curious website owner, this feature makes your life easier by providing you with the information you need at lightning speed.
Say goodbye to the tedious process of checking one domain or website at a time and welcome the convenience of bulk checking.
Marshal Professional Upgrade is a game-changer for businesses and individuals who need to keep track of multiple domains or websites. It saves time, energy, and resources, allowing you to focus on other important aspects of your work.
Multi-Lingual Website Check
The Marshal Professional Upgrade makes it easy for non-English website or international websites to ensure their websites are compliant with all the necessary regulations and standards.
This upgrade allows you to check for ADA Compliance, SEO Compliance, Web Security, GDPR and Cookie Consent, Privacy Policy, Terms and Conditions, and Local Business Compliance, all in your native language!
Gone are the days of struggling to navigate through compliance tools that are only available in English. With Multi-Lingual Website Check, you can rest assured that your website meets all the necessary requirements without the added stress of language barriers.
We understand that language can be a major obstacle for website owners who don't speak English as their first language. That's why we've made it our mission to make compliance tools accessible to everyone, regardless of their language background.
Multi-Lingual Privacy & T&C Page Creator
Never mind the hassle of creating privacy and terms and conditions pages for your non-English and international websites.
With Marshal Professional Upgrade, you can now easily create professional-grade privacy and terms and conditions pages in multiple languages. Whether you're running a website in Spanish, French, German, or any other language, our Multi-Lingual Privacy & T&C Page Creator has got you covered.
No more struggling to translate complicated legal jargon, our easy-to-use interface allows you to craft crystal-clear policies in a matter of minutes.
But that's not all - we consider the importance of flexibility and convenience when it comes to legal documents. That's why you can download your terms and conditions policy as a DOC file, giving you the freedom to use it wherever and whenever you need it.
Plus, with our constantly-updated templates, you can be sure that your policies are always up-to-date with the latest legal requirements.
Advanced 1000 Data-Point Compliance Check
With Marshal Professional Upgrade, you have a whopping 1000 data-point compliance checks added on your account for extra layer of security unlike with the basic version with only 10-15 compliance check in terms of Web Security, ADA Compliance, SEO Compliance, GDPR and Cookie Consent & Privacy Policy.
We're not messing around when it comes to ensuring your compliance. With Marshal Professional Upgrade, you can be sure that every aspect of your business is checked and secure, leaving no stone unturned.
Our compliance check doesn't just stop at the basics. We go above and beyond to make sure that you're fully compliant with all the latest regulations and laws. Our team of experts is constantly updating our system to ensure that you're always up-to-date with any changes in the legal landscape.
Access to 100 High Paying Niche
With Marshal Professional Upgrade, you can now easily access a curated list of 100 high paying niches that are sure to bring in the big bucks.
Not only is this a big advantage compared to the basic Marshal version users, but with our commercial license, you can sell this as a service and profit even more! Imagine being able to offer your clients access to these lucrative niches and watch your profits soar.
You can now easily track the compliance progress of each local business and fix any issues in real-time. No more stressing over whether or not you've missed something important, the Marshal Professional Upgrade has got you covered.
With Marshal Professional Upgrade, you can say goodbye to buffering and throttling and hello to lightning-fast compliance checks.
This feature lets you effortlessly check for Web Security, ADA Compliance, SEO Compliance, GDPR and Cookie Consent, Privacy Policy, Terms and Conditions, and Local Business Compliance with just a few clicks.
Gone are the days of waiting around for your compliance checks to complete. Advanced Response Time feature ensures that you can breeze through the process, making it quicker and easier than the Marshal basic version. Marshal Professional Upgrade is the ultimate solution to checking for all 6 compliance tools lightning-fast!
Active Monitoring Service
With Marshal Professional Upgrade, you can sit back, relax, and let our powerful system do all the work for you. You can stay on top of compliance without lifting a finger!
No more tedious manual searches or constantly checking your domains for compliance. Our service automatically monitors your domains for any compliance issues, alerting you at the first sign of trouble. No more stressing over compliance and wondering if you missed something. You can rest easy knowing that our system is constantly keeping an eye on your domains/websites.
So, whether you're a busy entrepreneur with a million other things to do, or just someone who wants to simplify their compliance process, Marshal Professional is a must-have upgrade for you. Let us take the burden of compliance off your shoulders and give you the peace of mind you deserve.
OH, THERE'S
MOOOOREEEE!
Let me over-deliver one more time…
When you lock in your Marshal Professional Upgrade, you'll also get the ability to streamline the web security & compliance process, making it easier to find and reach out to potential clients. But also get these features as extra add-ons:
GDPR & Cookie Consent:
With Marshal Professional upgrade, you'll be able to ensure that your website is fully compliant with all GDPR and cookie consent regulations.
Plus, once you've passed our complete Compliance Checklist, you'll even be able to display our custom Marshal GDPR Badge on your website, showing the world that you mean business when it comes to data protection and privacy.
Not only will this help build trust with your customers, but it will also give you a powerful competitive advantage over other websites that haven't taken the time to become fully compliant.
From cookie consent pop-ups to data protection policies, we've got everything you need to stay on top of your GDPR obligations and keep your customers' data safe and secure.
Advanced Local Business Compliance
With Marshal Professional upgrade, you'll gain access to a wide range of essential compliance checklists that are tailored specifically to your business's location and niche.
Whether you're based in the EU or the US, and whether you're in the retail, hospitality, or any other top local business niche, we've got you covered.
Our easy-to-use system takes the guesswork out of compliance, providing you with a comprehensive list of all the steps you need to take to ensure that your business is fully compliant with all relevant regulations and guidelines.
From data protection and privacy to health and safety and beyond, we've got everything you need to stay on top of your compliance obligations and keep your business running smoothly.
This is A Complete
NO BRAINER DEAL!
Here's​ ​your​ ​ONE​ ​CHANCE​ ​to​ ​upgrade​ your Marshal account to Marshal Professional.
This​ ​upgrade​ ​is​ ​VERY powerful,​ ​and​ ​rightly​ ​so,​ ​and will NOT​ ​be offered to everyone for a one-time price that you get today.
If​ ​you're​ ​serious​ ​about​ ​success​ ​and​ want to increase your profits, and expand your web security market​ ​then​ ​this should​ ​be​ ​an​ ​easy​ ​decision​ for you ​to​ ​go​ ​ahead​ ​and​ ​click​ ​the​ ​buy​ ​button.
Time Remaining for next price increase…
Bulk Domain / Website Check
Multi-Lingual Website Check
Multi-Lingual Privacy & T&C Page Creator
Advanced 1000 Data-Point Compliance Check
Access to 100 High Paying Niche
Advanced Response Time
Active Monitoring Service
Fast Action Bonus: No Monthly-Payment
Fast Action Bonus: MarshalGFX
Fast Action Bonus: Marshal Traffic
Fast Action Bonus: Marshal Pages
Fast Action Bonus: Easy Video Sales Pages
Upgrade To Marshal Professional For Just $197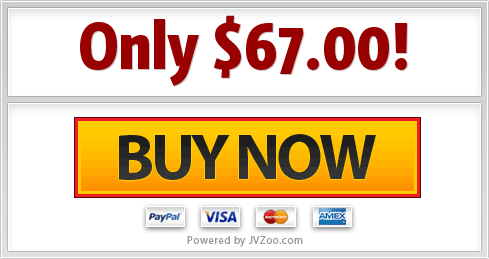 time sensitive bonuses
Fast-Action Bonus #1:
No Monthly-Payment. Only One-time Fee
Only for this launch week, we are completely waiving off our setup and monthly fee.
That means you don't pay any extra dime at all. All you pay is the one-time stupidly low upgrade fee for the Professional upgrade and that is all. Can't beat that!
Fast-Action Bonus #2:
MarshalGFX
To STAND OUT and if you want to get a lot of traffic, build a brand and make money.
That's exactly why I'm going to give you access to 25,000 Stock free images in the MarshalGFX pack so you always create UNIQUE looking graphics for your marketing.
Fast-Action Bonus #3:
MarshalReel Traffic
What if you really want to generate TRUE traffic…buyers traffic…traffic that optins in and buys from you?.
For that, you need to focus on Pinterest and with the MarshalTraffic app, you will be able to automate your entire Pinterest marketing, create boards and publish on Pinterest on autopilot, generating 1000s of visitors every day for free.
Fast-Action Bonus #4:
Marshal Pages [$299]
I'm going to do something special for the next 50 people only.
You see, creating a perfect, money-making affiliate marketing campaign is an art and it takes time and experience. Not everyone can do it.
So I'm going to go ahead and create 8 custom Done-For-You Affiliate Marketing Campaign Pages that make sales.
You can easily edit these pages and use them to promote ANY JVzoo or W+ or ClickBank offer and bank commissions, every single time.
Fast-Action Bonus #5:
Easy Video Sales Page [$97]
Create video sales pages using a proven, winning formula! A simple successful formula for quick sales pages all the time!
A sales page plays a very big role in converting your website visitors into buyers. If you create a sales page for granted, you will just waste your time, effort, and money in selling the services or products you offer.
With this amazing software, you are about to have those qualifications and expect a huge sale in your offers.
FAQ (Frequently Asked Questions)
QUESTION 1
Can I just purchase Marshal Unlimited?
A: No. Marshal Unlimited is an upgrade to Marshal app. You MUST have Marshal Advanced for this upgrade to work. If you purchase ONLY the Unlimited upgrade, you will need to purchase the Marshal Advanced and there will be no refund offered.
QUESTION 2
Is Marshal Unlimited Upgrade essential for Marshal campaigns?
A: No. This upgrade isn't necessary and everything that's mentioned on the Marshal website is included in your account. However, we strongly recommend you upgrade to Unlimited to get more features and unlock everything unlimited. You will need these in the future but by then the price would increase exponentially.
QUESTION 3
Can I think about this and come back later?
A: You can but the price will increase exponentially and to be fair to everyone else, we won't be able to give you this special deal again.
Every effort has been made to accurately represent our product and it's potential. Any claims made of actual earnings or examples of actual results can be verified upon request. The testimonials and examples used are exceptional results, and don't apply to the average purchaser and are not intended to represent or guarantee that anyone will achieve the same or similar results. Each individual's success depends on his or her background, dedication, desire and motivation. As with any business endeavor, there is an inherent risk of loss of capital and there is no guarantee that you will earn any money. Furthermore, certain proof and case studies mentioned on this website may not be associated with our product or service, and any results presented may not have been generated utilizing our product. Such materials are solely provided for case study and motivational purposes. We strongly recommend that all website visitors exercise their own due diligence and discretion prior to making any purchasing decisions.
By making a purchase on this website, you agree to abide by all our policies and will not be misusing our product(s) for any wrongful purposes.
Copyright © Marshal23.com | VineaSX Solutions LLC - UAE