Your software is on its way! (Please allow 10-15 minutes for deliver)
Do NOT close this page – Please ACCEPT or DECLINE this one time offer below.
UPGRADE
STEP 1: Begin to order
STEP 2: Customize Order
STEP 3: Order Complete
With Marshal Unlimited LITE You GET Monthly Updates For A Low 'One-Time' Payment...
Unlimited Domain Check
Unlimited Web Security Compliance
Unlimited Web Security Auto-Fix Plugin
Unlimited ADA Web Compliance
Unlimited SEO Compliance
Unlimited Local Business Compliance
OK, Here's The Deal…
Marshal Unlimited upgrade price is something you don't wish to pay right now.
We understand that and it's completely FINE.
But listen, we still want you to make the most out of your Marshal account, check more domain and websites, dominate your competitors, get more clients and make more money and not be left behind because of a price tag
That is why I'm giving you access to Marshal Unlimited LITE for half the price. Marshal Unlimited LITE has all the features of "Unlimited" except a few.
Your Business Gets 10X
More Web Security & Compliance Power
When You Use
Unlimited Website & Domain Scan
With the Unlimited LITE upgrade, there are absolutely no limits to the number of domains you can check. With our basic version, you only get 50-100 domain checks to help you stay on top of your website's security and compliance.
With Unlimited LITE Upgrade, you can keep your entire web presence secure and compliant without ever having to worry about running out of checks.
But that's not all. Our Unlimited LITE upgrade also includes advanced features like real-time scanning, automatic notifications, and customizable reports.
With these powerful tools at your fingertips, you'll be able to stay one step ahead of potential threats and quickly address any compliance issues that may arise.
So why settle for a basic domain check when you can have unlimited access to the most powerful web security and compliance tools available? Upgrade to Unlimited LITE today!
Unlimited Web Security Compliance
With Unlimited LITE upgrade, you can wave goodbye to the stress and headaches that come with limited security checks.
Ensures that your website is scanned repeatedly and thoroughly, not just once or twice, but as many times as necessary to give you complete peace of mind. You can rest easy knowing that your website is safe and secure, no matter what.
The Unlimited LITE upgrade is designed to make your life easier, with regular and continuous security checks that are performed automatically, so you don't have to worry about a thing. And if there is ever an issue, our team of experts is on hand to help you resolve it quickly and efficiently.
Don't leave your website's security to chance - upgrade to Marshal Unlimited LITE and enjoy the peace of mind that comes with knowing you are protected 24/7.
Unlimited Web Security Auto-Fix Plugin
You know what they say, "an ounce of prevention is worth a pound of cure." And with this upgrade, you can prevent security breaches before they even happen.
No more sweating bullets and frantically googling "how to fix my hacked website" in the middle of the night.
With the Unlimited LITE upgrade, you won't be limited to a measly number of fixes. You'll have the freedom to fix as many security issues as you need, without worrying about hitting a cap.
And who doesn't love convenience? Auto-Fix Plugin feature does the heavy lifting for you, automatically identifying and fixing security issues as soon as they arise. No more wasting time manually fixing problems or waiting for an IT guru to save the day.
Unlimited ADA Web Compliance
With the Unlimited LITE upgrade, you can rest easy knowing your website is fully optimized for accessibility, with no limitations. With the basic version, your website's ADA compliance is limited, leaving potential barriers for those with disabilities.
Not only does this upgrade ensure that your website meets all ADA compliance requirements, but it also goes beyond the basics to create an inclusive and engaging experience for all users.
From alternative text descriptions for images, to keyboard-friendly navigation and color contrast optimization, the Unlimited LITE upgrade takes accessibility to the next level.
Unlimited LITE ADA Web Compliance upgrade is easy to implement, with no complicated setup or coding required. So why settle for limited compliance when you can have unlimited access for all?
Are you tired of feeling limited by basic SEO tools that just don't cut it? Say goodbye to those limitations and hello to unlimited possibilities with Marshal Unlimited LITE upgrade.
With our unlimited LITE Complete SEO Audit and Compliance system, you'll have everything you need to make your website shine like a star in the search engine rankings. No more restrictions, no more constraints - just pure, unadulterated SEO power.
You'll have all the bells and whistles you need to optimize your website for maximum visibility and impact. No more guessing games - our system will guide you every step of the way, ensuring your website is set up for huge organic traffic, leads, and sales.
Unlimited Local Business Compliance
With Marshal Unlimited LITE upgrade, you'll gain access to a wide range of essential compliance checklists that are tailored specifically to your business's location and niche.
Whether you're based in the EU or the US, and whether you're in the retail, hospitality, or any other top local business niche, we've got you covered.
Our easy-to-use system takes the guesswork out of compliance, providing you with a comprehensive list of all the steps you need to take to ensure that your business is fully compliant with all relevant regulations and guidelines.
From data protection and privacy to health and safety and beyond, we've got everything you need to stay on top of your compliance obligations and keep your business running smoothly.
Upgrade to Marshal Unlimited LITE For a Special 60% Discounted Price Right Now!
The price is going up again in the next few hours!
Time Remaining for next price increase…
Unlimited Domain Check
Unlimited Web Security Compliance
Unlimited Web Security Auto-Fix Plugin
Unlimited ADA Web Compliance
Unlimited SEO Compliance
Unlimited Local Business Compliance
FAST ACTION BONUS ACCESS: ONLY TODAY
Fast Action Bonus: Advanced Analytics & Reporting
Fast Action Bonus: Free Cloud-Storage
Fast Action Bonus: No Monthly-Payment. Only One-time Fee
Fast Action Bonus: TikTok Viral Traffic Training
Fast Action Bonus: YouTube LeadGen App
Fast Action Bonus: Underground Traffic Secrets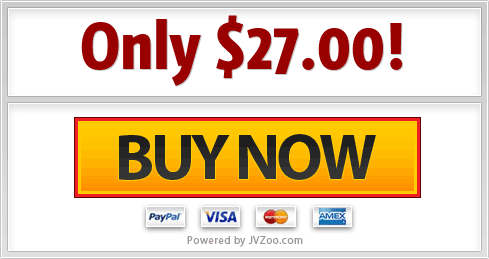 CAN I OVERDELIVER?
I'd absolutely love to over-deliver. You've probably seen this with the Marshal launch special price.
So let me over-deliver one more time…
When you lock-in your Marshal Unlimited Upgrade, you'll also get these features as extra add-on:
time sensitive bonuses
Fast-Action Bonus #1:
Advanced Analytics & Reporting
Unlock the full potential of your domain lead generation efforts with our Advanced Analytics & Reporting bonus.
This powerful feature gives you in-depth insights into your lead generation campaigns, including detailed information about your leads and conversions.
With Advanced Analytics & Reporting, you'll be able to optimize your campaigns for maximum performance and make data-driven decisions that drive results.
Fast-Action Bonus #2:
Free Cloud-Storage
With Marshal UNLIMITED LITE upgrade today, we're offering your unlimited free cloud storage to host and save all the business files when using Marshal UNLIMITED LITE for up to 7 days.
Fast-Action Bonus #3:
No Monthly-Payment. Only One-time Fee
Only for this launch week, we are completely waiving off our setup and monthly fee.
That means you don't pay any extra dime at all. All you pay is the one-time stupidly low upgrade fee for the UNLIMITED LITE upgrade and that is all. Can't beat that!
Fast-Action Bonus #4:
TikTok Viral Traffic Training – Get 100,000 Followers In A Week! [$199]
The TikTok social media platform has seen explosive growth over the last two years. It now has 500 million users that are desperate for fun and exciting content and this is a massive opportunity for you to promote your business.
To be successful with TikTok marketing you need to know how the platform works and how the users interact with each other.
TikTok appeals to a younger demographic and you really need to speak their language to be successful.
This video training will explain all you need to know about TikTok to create successful marketing campaigns and blow up your TikTok account to over 100,000 followers by next week following these secret strategies.
Fast-Action Bonus #5:
YouTube LeadGen App [$127]
With this little app, you can enhance the user engagement of your own or anyone's YouTube videos on your website and add 1000+ new buyer leads to your autoresponder in 72 hours or less.
Integrate any YouTube video and start converting right away. Use the time stamps with the video to maximize interest and action. A secret app that has never been released to the market yet.
Fast-Action Bonus #6:
Underground Traffic Secrets [$97]
If you are a digital consultant or are a web developer, affiliate marketer, or any online business owner, traffic is essential as this is the lifeblood of any type of business you built on the internet.
The thing is that you have seen many articles and videos teaching you the general ways how you can drive traffic to your website and the sad part is that, everybody is doing it.
Well, the good news is that there are still some traffic generation techniques that haven't been used by everyone and are kept secret. Because of this reason, you will not be mixed with the crowd. You'll discover all of this in this bonus training.
FAQ (Frequently Asked Questions)
QUESTION 1
Can I just purchase Marshal Unlimited Lite?
A: No. Marshal Unlimited is an upgrade to Marshal app. You MUST have Marshal Advanced for this upgrade to work. If you purchase ONLY the Unlimited upgrade, you will need to purchase the Marshal Advanced and there will be no refund offered.
QUESTION 2
Is Marshal Unlimited Lite Upgrade essential for Marshal campaigns?
A: No. This upgrade isn't necessary and everything that's mentioned on the Marshal website is included in your account. However, we strongly recommend you upgrade to Unlimited to get more features and unlock everything unlimited. You will need these in the future but by then the price would increase exponentially.
QUESTION 3
Can I think about this and come back later?
A: You can but the price will increase exponentially and to be fair to everyone else, we won't be able to give you this special deal again.
Every effort has been made to accurately represent our product and it's potential. Any claims made of actual earnings or examples of actual results can be verified upon request. The testimonials and examples used are exceptional results, and don't apply to the average purchaser and are not intended to represent or guarantee that anyone will achieve the same or similar results. Each individual's success depends on his or her background, dedication, desire and motivation. As with any business endeavor, there is an inherent risk of loss of capital and there is no guarantee that you will earn any money. Furthermore, certain proof and case studies mentioned on this website may not be associated with our product or service, and any results presented may not have been generated utilizing our product. Such materials are solely provided for case study and motivational purposes. We strongly recommend that all website visitors exercise their own due diligence and discretion prior to making any purchasing decisions.
By making a purchase on this website, you agree to abide by all our policies and will not be misusing our product(s) for any wrongful purposes.
Copyright © Marshal23.com | VineaSX Solutions LLC - UAE